Lest you be wondering, I can assure you that Santa is alive and well in Turkey and as you'll see in this week's update, I have a preponderance of evidence to support this claim So many new things have shown up this past week I won't be able to cover them all but I'll show you most of them as well as the progress aboard Möbius this last week of 2019.
As we make the final push towards launching the first XPM the demands on all our time goes up so we don't get too many days or hours doing anything but working on Möbius but Christine and I did stay home from Naval Yachts on Xmas Day and although we both spent the day working on XPM related things we treated ourselves to working on things that needed our simultaneous attention and so we spent a great deal of the day in comfy chairs we pulled up in front of a big 50" monitor so we could discuss and learn things together, which for us is great fun. We are usually so busy working independently, often with Christine at home and me at the shipyard that we only get our evenings to discuss and work on things together so it was a real treat to have the whole day to ourselves.
Well, mostly to ourselves, we did have more evidence of Santa's present in that we also spent the day with two of his best elves.

If you click to enlarge this photo you'll get a kick out of that little wood plaque that Christine picked up at a little market in our neighborhood. Even though "Iyi Seneler" is Turkish for Happy New Year, you can see that somehow Santa, Frosty and Rudolph the red-nosed reindeer are a big part of this time of year.
I'll keep you waiting till the end for all the other evidence of Santa so we can dive right into all the progress that all the other elves on Team Möbius accomplished.
PLUMBING:
You may recall seeing these two water manifolds which Cihan expertly put together using PPR/PVC fittings and ball valves a few weeks ago.

This week Cihan welded in the vertical flat bars and mounted both manifolds along the Starboard/Right side hull that runs alongside the Engine Room Enclosure walls on the left here and just aft of the Day Tank mounted on the WT Bulkhead with the Guest Cabin on the other side.

You can also see that more and more of the AC and DC wiring is showing up in more and more areas and those white perforated cable trays are rapidly filling up.
Several of you have asked about the PPR pipe and fittings being used onboard and if it is the same as PVC. It is similar but PPR pipe is a Pipe made of Polypropylene Random Copolymer (Polypropylene Random Copolymer type 3 to be exact). The PPR pipes are very common throughout the world and are mainly designed for the distribution of hot and cold water which is what we are using them for aboard Möbius.

Unlike PVC which is most often glued, PPR is a thermal setting plastic so special heating tools are used to melt or weld fittings to the pipes for a very rapid and leak free joint. One other nice thing about the PPR fittings we are using is that they have SS threads moulded into the fittings such as this 90 degree elbow which makes
And some of you were also asking about the vibration dampening mounts we are using to mount equipment that doesn't come with its own such as in this case the three green circulation pumps you can see in the background which move the hot water through each of the PEX tubes in each zone/cabin. These are simple generic mounts with a SS stud on each side with thick rubber vulcanized between the two.
The rubber also keeps all the equipment electrically isolated so that we can be sure that all electrical current onboard only travels through the wires we install and there is no current flowing through the aluminium hull or other components.
ALUMINIUM WORKS:
The Dynamic Duo of Uğur & Nihat continued their relentless work on aluminium based projects not the least of which was finishing the installation of the prop tubes. Hiding under the protective wraps is the big Nogva CPP propeller as it waits for the installation of the Nogva Servo Gearbox in the Engine Room.
This shot also shows the shape of the prop tunnel which enables the prop to sit up higher and thus reduce our draft below the waterline to a mere 1.2m/4ft which is eXtremely shallow for boats of any size let alone one this large. This becomes a huge advantage for us because we can make it through shallow passes and often be the only boat that can make it inside tropical atolls or go up rivers and fjords that other boats can't.

The other benefit of the prop tunnel is that we can keep the prop shaft and motor closer to level and not tilting down too much. The closer a prop shaft is to being parallel with the waterline the more efficient it is.
Last week you saw Nihat & Uğur start fabricating this door for the HazMat locker on the Port/Left side of the Swim Platform and this week they finished it and mounted it on its hinges.

They are waiting for the dogs/latches to arrive and will install those with their handles so this door can be fully watertight.
This door is the only opening in the Hazmat locker so it s is fully sealed off from the rest of the boat enabling us to safely store flammable or hazardous materials such as diesel fuel, paint thinners and the like.

Taking a break from welding fumes Uğur and Nihat turned to building the ceiling grid that will be used to mount the removable ceiling panels in the Workshop and Engine Room which are both subject to a lot dirt, dust and fumes over the years and I wanted them to have a tough, fireproof, light reflecting and easily cleaned surface.

We are using Alucobond Plus for all the ceiling panels in the Workshop and to cover all the walls and ceiling in the Engine Room.

Alucobond comes in plywood size sheets which is easily worked with carbide tipped woodworking tools such as table saws, routers, etc. and the outer aluminium surfaces are painted white and delivered covered with a protective peel-off foil that will be removed just before we launch and protect these surfaces in the meantime.

The more traditional wall and ceiling coverings in the Engine Rooms of most boats is aluminium sheets that are perforated with hundreds of small holes to help dampen sound a bit but I find them to be a real bear to clean after a few years accumulation of dust and oil in the air starts to fill all these pores.

Alucobond's smooth flat white (in our case) surfaces are extremely easy to keep clean and reflect light well so visibility is much greater as well. They also add to the fire rating of the Engine Room so what's not to like?!

Okan pitched in as well to help align the aluminium L-bars which they are fastening to the ceilings and walls to provide smooth flat mounting surfaces for the Alucobond to be screwed to. These panels will also help protect the wiring and plumbing running across the ceiling but be easy to remove whenever I want to access these areas.

Mounting all the Alucobond is very time consuming so you will be seeing a lot of Alucobond in the coming weeks as all these panels are installed.
Speaking of the Engine Room, look who decided to pay his first visit there? None other than Mr. Nogva CPP Servo Gearbox. This shot is taken standing at the forward end of the large hatch in the Aft Deck between the two Vent Boxes and looking down into the aft end of the Engine Room.

Moving to the other end of the hatch looking at the forward wall of the ER you can see where Mr. Gee will soon be living bolted up to the Nogva Gearbox., both of which will rest on mounting struts coming off the thick longitudinal AL engine beds. The two vertical pipes in each forward corner of the ER are Sea Chests; Exiting on the Left and Intake on the Right.

Mr. Nogva is resting on a wood pallet spanning the two Engine Beds for now as the mounting struts have not been made yet but you can see how it will soon drop down from here to connect its output flange to that red flange on the end of the prop shaft on the far right.

This is the input side of the Nogva and that round SAE1 bolt pattern will soon be bolted to the matching housing on the aft end of Mr. Gee our Gardner 6LXB engine. The beefy cogged black rubber disk is a Centamax flexible coupling that the flywheel of Mr. Gee will drive.

We are using a slightly different model but this image shows how the three parts of a Centamax coupling fit together. The outer aluminium flange is what bolts to engine's output flywheel and those inner aluminium fingers mesh tightly with the matching groves in the thick black rubber disk which is attached to the keyed flange in the center which transfers the torque and power to the input flange of the CPP Gearbox.

Centamax are eXtremely heavy duty flex couplings which significantly reduce any vibration or noise in the propulsion system and help keep everything running smooth and quiet.
CABINETRY:
The Cabinetry Team mostly worked in the Cabinet workshop this past week so let's head over there and see what Omer, Selim and Omur are up to.
Two weeks ago, you may recall seeing this shot of the countertops being fitted into the Guest Cabin Head/Bathroom.

VacuFlush toilet will rest on the roughed in plywood platform you see on the floor, sink on the right and the upper walls will be covered with leather panels.

Once all this was fitting up to Omer's high standards, this week he brought all the parts back to the cabinetry shop to do the final sanding and prep work to send them up to the finishing shop to be sprayed with multiple coats of clear protective Polyurethane varnish.

The cupboard below the sink is also here to be finish sanded before being sent up to the spray painting booth for its coats of PU varnish.

As is this bookshelf from my Office area.

Moving on to other Rosewood parts for my "clean room" Office area outside the Guest Cabin, Omer is gluing up the solid Rosewood for my infamous "Blue Horizon Line" and hand hold moulding.

Once the glue sets he runs these long strips of Rosewood through the shaper to create the inside radius corner where your fingers grab hold.

On the right is the beginning of one of our "Swiss Doors" as we call the doors which close against two door jambs 90 degrees to each other. There are French Doors, Dutch Doors so we thought we would call these doors which do double duty in a kind of "Swiss Army knife way" Swiss Doors.

Here is how they work. In the case of this door, in the position in this render it closes off the the Guest Cabin Head/Bathroom.
Note: that for clarity in this rendering I have removed the Shower that normally sits where this camera view is taken from.
My Clean Room workbench/office is on the left and stairs up to the SuperSalon in the center.

Now you are sitting atop that workbench above and looking across to the Starboard/Right side and into the Guest Cabin with the Head behind the wall on the Left side and the Shower behind the wall on the Right.
Door hinge is on the Left side so when the door is swung open from closing off the Head, it closes against this Cabin entryway and gives privacy when heading in/out of the shower or whenever else wanted.
Simple, elegant and allowed us to eliminate two other doors in this area alone.
A bit later, that same door, now flipped over with its solid Rosewood edging being applied. These interior doors are foam cored and built from the new super lightweight Poplar marine plywood which is helps our weight saving budget tremendously.
Lower portion of the door on the Left will be covered wtih Rosewood veneer seen on the right.
The upper framed area will have a leather panel inserted to match all the upper wall surfaces above the Horizon Line running throughout the boat.

Last week we saw Omur and Selim start building the liners for inside surfaces of all the aluminium hatches we designed and built in house here at Naval Yachts. Several of you asked about how the lamination process worked so here are a series of shots to answer those questions.
As we saw last week, Omur and Selim laid up the initial shape and size using the hatches themselves to form the first few layers.

Once the glue had set they slide the inner lining out of the hatch and bring them back to the workshop to start laying in the next round of laminations which provide the base for the Rosewood solid edges and top lamination.
Omur starts by fitting the next layer.

The material being used for the laminations is a special type of thin and easily formed wood which is itself a series of laminations.

With the next lamination piece ready Omur spreads and even layer of waterproof marine PU glue on all the surfaces.

Sets the lamination in place with the end against the block he has previously temporarily tacked in place to match the length of the lamination strips.

A scrap bit of plywood with a radiused corner is set in place to help apply even pressure when the lamination is clamped and also push the lamination fully into the radiused corner.

Clamps in both directions press the lamination tightly against the hatch liner.

More clamps are added to apply pressure all along the lamination and it is left to cure before the next lamination is applied.

Rinse and repeat to make all ten of these hatch liners.

While Hatch Liners dry, Omur and Selim move over to the countertop Galley Garages now that they have all been fitted onboard Möbius. First all edges receive their solid Rosewood strips.

Selim on the Left and Omur clean up and sand the insides of all these Garage interiors and start fitting the doors.

Each door will have a gas spring cylinder inside so that when you press the locking latch that will be on the lower center of each door, it automatically opens fully and is held there till you push it back and it is locked in the close position.

All latches onboard for doors and drawers are high strength positive mechanical latches so they cannot suddenly open in rough seas even if heavy contents inside were to come loose and fall against the doors.
Captain Christine, aka my Beautiful Bride, admires and inspects Ömür's work on her Galley Garages.

Back onboard Möbius the window sills along the Stbd/Right hull are now being fitted. This one is the back of the Settee with the Galley being on the far Right.
Same area looking along the other Settee back with the Galley and one of the Garages on the far Right.
One more perspective of the Settee looking at the armrest end that ensures you can't slide off the Settee down into the steps to the Master Cabin.
As you can see there is voluminous storage everywhere you look.
And that pretty much covers all the progress this last week of 2019!
But WAIT!!! I promised you more of the preponderance of evidence that Santa is alive and well in Antalya Turkey now didn't I? Well, there you go………………..

SANTA's WORKSHOP:
First of the many new arrivals at Naval Yachts shipyard this week is this crate apparently full of fragile items.
Any guesses?

It might be a bit confusing if you remember some of this same gorgeous Turquoise Turkish granite arriving last month but you are correct this is more pieces from that same block. There were a few problems with the first shipment having some cracks and poor colorations so Yesim contacted the stone quarry and they agreed to send us new replacement pieces.

You will have to wait a few more weeks to see what these look like installed in the Galley but here is a sneak peek at one piece.

And this overhead render which Yesim created using a photo of the actual granite to create the surface mapped onto the countertops will give you a bit better sense of how fabulous this will look once installed along with the finished Rosewood cabinetry.
What? You want more?
Well OK then. Mrs. Santa, resplendent in her Vancouver sweatshirt and Starbucks Holiday latte in hand is about to inspect the next pallet full of exciting new equipment, this as you can see being from Webasto.

This pallet, there are more to come, is filled with the components for the Air Conditioning and Heating system.

This Webasto BlueCool V-50 Chiller at the center of this HVAC Heating Ventilation and Air Conditioning system and will be located out of the way in the Workshop.
This V-50 feeds either cold/chilled or hot water to ……..

…… one or all of the four of these BlueCool A-Series air handlers located in the Cabins and SuperSalon. There is a 12,000 BTU air handler in the Master Cabin, one in the Guest Cabin and then one 12,00 and one 18,000BTU on either side of the SuperSalon.
We chose this system for its versatility, robustness and quiet. The Air Handlers are relatively small so they can be easily tucked behind the cabinetry in these living spaces and use ducting to direct the cold or hot air to the different diffusers located within each room. When the tropical temps and humidity become too high the chiller sends cold water to one or more of the air handlers where it circulates through a radiator with a fan blowing across it cooling the air as it enters the room.
In colder climes we have two options to keep things nice and toasty inside using this same V-Cool system. If the air and water temperatures are not too low the chiller can be run in reverse to extract heat energy from the surrounding seawater and use it to heat the fresh water inside the pipes running to each air handler. With hot water now flowing through the radiators the exiting hot air warms up the room.
More likely though, if we wanted to use the Chiller to heat the boat's air we would more likely use the second option which is much more efficient than the reverse cycle method described above and when the seawater temps are below about 10C. Instead of using the Chiller to extract the heat energy from the seawater, we send some of our DHW Domestic Hot Water to the BlueCool Chiller and circulate this hot water to the air handlers to heat the air in each room.
The Kabola Ecoline Combi KB45 is our primary source of hot water and with a rating of 94% efficiency, low energy consumption and 100% soot free it is eXtremely efficient at heating our water onboard so this will be the most likely source of hot water we would supply the Chiller with.

All our DHW comes from our Webasto/Indel Istotemp Calorifiers which provide us with three ways of heating the 75L / 20USG of water it holds:
Kabola diesel boiler
Gardner engine (when running)
220V AC heating element

The first two options heat the water in the Calorifier by circulating their hot water through coils of copper tubing inside the Calorifier and the 220V immersion heater heats the water directly with its heating element. Having these three independent sources to heat our water enables us to chose the most efficient source in any given situation. Whenever Mr. Gee is running we get to use some of the heat he produces to heat our water for "free" and then when anchored the super efficient Kabola kicks in to keep us with as much hot water as we need for either showering, washing or heating. On those rare occasions when we are plugged into shore power we can use that typically very cheap and efficient method of heating our water.
When it comes to keeping us all warm and toasty when we are in colder locations however, the coup de grâce will be our in–floor heating system, the beginning of which you have been seeing installed in the past few weeks. Those of you who have experienced living with in-floor heated homes know that they create THE most comfortable living spaces and we will now have that same luxury aboard Möbius no matter how cold it gets outside. Stay tuned here for more as Team Möbius gets busy installing all this HVAC equipment.
But wait! There's Morrrrrrrrre!!!!!!!!!!!!!!!
Not content with just the pallet full of Webasto equipment, Mrs. Santa just had to tear into this other new arrival yesterday. A double pallet full from our favorite US supplier Defender Industries where we get the vast majority of equipment we source from the USA.

Such as you say? Well, glad you asked!
All our Furuno marine electronics and navigation equipment. I will cover this in MUCH more detail in the coming weeks of 2020 but a short list of our Furuno gear includes: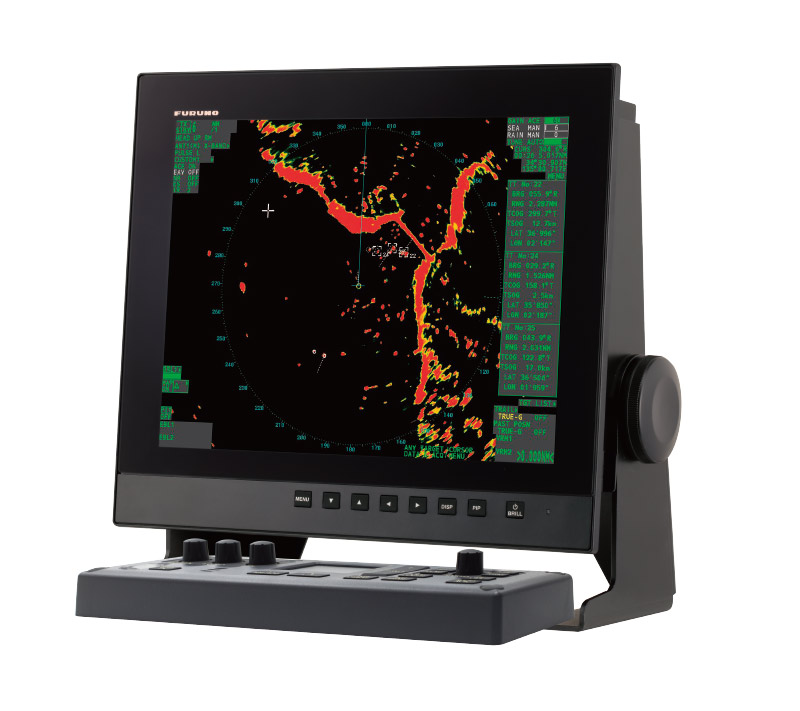 Furuno FAR-1523 BB Radar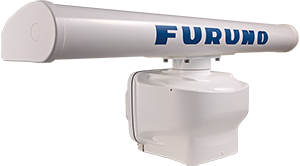 with this XN13A 6ft Open Array antenna

Furuno SC-33 satellite compass for eXtremely precise heading information for all our other navigation devices such as ….

our two NavPilot 711C Auto Pilots. Given the kind of passages we are on Auto Pilot becomes a critical bit of kit so we have two completely independent 711C systems onboard which we can switch between at any time.

Just as important as knowing what is around us and steering us on safe courses is knowing what is below us and on the bottom of where we are considering anchoring so we also have a bottom discriminating depth sounder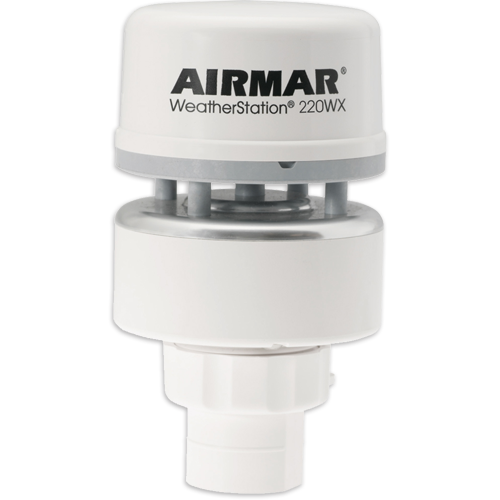 On an even larger scale, we live and sail by the weather so knowing everything we can about weather is also critical information for us and we have this Furuno/Airmar 220WX Weather Station.

In addition to critical weather based information such as wind direction and velocity, air temp, humidity, etc. this solid state (no moving parts) instrument also has a killer 3 axis compass, rate gyro and axis accelerometer which is the technical way of saying it provides us with another source of spot on heading information no matter how much the boat is pitching, rolling and yawing, often through every one of the six degrees of motion! I put this on our previous sailboat and even up atop a 70+ foot mast the heading data was rock solid which is a huge determining factor in our AutoPilot efficiency and effectiveness.
Lots of other Furuno gear in these boxes which you will be seeing and reading about as they get installed including a very cool ultrasonic water speed transducer which like the 220WX Weather Station above has ZERO moving parts which provides MUCH better longevity and low maintenance.
Some of you fellow passage makers and sailors might be wondering why there is no mention of a Furuno TZT2 MFD Multi Function Device or Chart plotter and that is because we are going with an all PC based navigation system on Möbius. I will elaborate on all the details of this decision in coming posts and the short version is that we feel this gives us much more flexibility and control over our navigation system and lets us upgrade to things like new graphics cards, processors, added memory and so on.

Our House/Boat computer enables us to do everything and more that a dedicated MFD can with while being more flexible and future proof and with much more bang for our rapidly diminishing bucks!
Captain Christine and son Tim have built a wickedly powerful "boat computer" last month and we brought back with us and have been running here at the house getting it all setup and loaded with software the most important of which might be one of our TimeZero v4 Pro licenses which is what the screen shot above is showing.
You might think that Furuno was the only thing that Santa packed into this pallet full of boxes from Defender, but you'd be wrong. He also included many other equally important bits of kit such as all our many Maretron black boxes and senders which monitor and control most of the systems onboard.

Our Maretron system, with additional input via our NMEA 2000/N2K network of other equipment, enable us to create custom built screens such as this example above which if you click to enlarge will give you a good idea of some of the systems we monitor, alarms and rules we program such that we know what's working, how well its working and are alerted immediately when they are not. While we absolutely LOVE being at sea and seeing the world this way, we need to be eXtremely well connected to our boat and what's going on all around us as our lives quite literally and directly depend on this.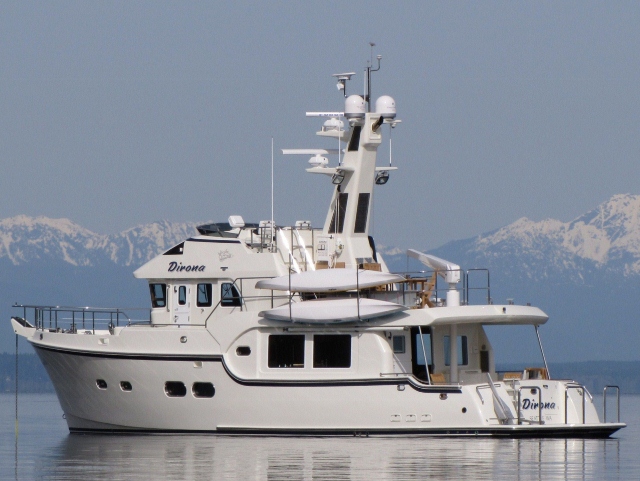 BTW, the Maretron N2KView screen shot above is thanks to a pair of our many mentors and favorite teachers out there, James and Jennifer Hamilton aboard their Nordhaven 52 mv Dirona.
If you have not done so previously or it's been awhile, do spend some time on their awemazing site to learn as we do from all their travels around the world. A truly mind boggling collection of eXtremely valuable information, learning and adventure.
Rounding up just a few more of Santa's gifts he also brought us some of our many different communications equipment such as this Standard Horizon GX6000 VHF with RAM4 remote microphones along with an integrated AIS Class B receiver. This amazing device also manages to include a loud hailer with pre-programmed fog signals, GPS compass and DSC Direct Station Calling.


The Class B AIS receiver in the GX6000 above will be backup to our primary em-Trak Class A transceiver to ensure that we are seen by other ships out there, especially the big guys, and that we are equally able to know they are where they are and can contact them directly at the push of a button.

We had an em-trak AIS and this same multi talented Standard Horizon GX6000 VHF on our last boat and it was rock solid so we are sticking with what we know works and also have its little brother the GX1850G 25W VHF for the Tender.

We chose this smaller GX1850G VHF above which does not have AIS because on the Tender we wanted a full transponder AIS so we now have a Vesper XB600 which gives us a great AIS to know what other ships are around us when we are out on the Tender and that the Mother Möbius also knows exactly where the Tender is when one of us or guests are out exploring on the Tender.

OK, there was still much more inside all those boxes from Defender but that's enough to give you a good idea of the bountiful booty which the overly generous Santa brought us and I think meets my promise of showing you a preponderance of evidence that Santa is indeed live and well here in Turkey too!. Apparently we must have been a VERY VERY good little boy and girl this year, or at least managed to get Santa to think so.
Both Christine and I hope that all of you were equally good this year and that Santa showered you and your family and friends with a similar excess of evidence of just how good you boys and girls were this year. My next update will be the end of the first week and month and decade of 2020 so we both want to wish ALL of you the very best New Year and we hope that a year from now you will be able to say that 2020 was one of THE best years yet for you.
Happy New Year from the crew of Möbius and everyone at Naval Yachts. See you next year!

– Wayne & Christine